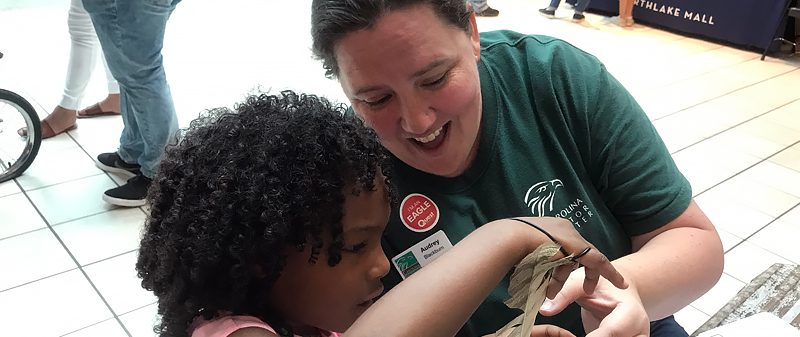 Tell us a little bit about yourself.
My career has focused mainly on environmental education, teaching others about the natural world, but in more recent years I have fallen in love with volunteer management. It has been a joy for me to connect people with opportunities to follow their passions in a volunteer capacity.
Give us a glimpse into your role at United Way. How do you help us fulfill our mission? What are you most excited about accomplishing as a team?
As the Volunteer Engagement Manager, I am responsible for managing and implementing engagement strategies that support UWABC goals. I also support the volunteer recruitment of nonprofit and school partners in our community. I'm excited to work with a team whose goal is to help create a united and resilient community!
What's your favorite thing about our community?
As a newcomer to town, I'm impressed by how welcoming and friendly everyone is!
What would we find you doing when you aren't at work?
I love reading, creating art, watching movies, and exploring the amazing trails in the area!
Do you have any podcast, book, music, or movie recommendations?
The movie Labyrinth is like a comfort blanket to me. "It's so stimulating being your hat!"