Strengthening Communities, Empowering Businesses
At United Way of Asheville and Buncombe County, we believe that a united and resilient community, where everyone belongs and thrives, benefits us all. Your business is essential to achieving this vision, and we invite you to join us as a sponsor and partner. Whether you view your sponsorship decisions as an extension of your organization's core values or a smart advertising opportunity, a partnership with United Way of Asheville and Buncombe County can help your business in many impactful ways.
Join us in making positive and lasting change in our community. By becoming a sponsor, you align your business with our mission to ensure that all Asheville City and Buncombe County students graduate ready to pursue their goals and dreams by 2035. Together, we can build a stronger, more thriving community.
SPONSORSHIP MENU
Below are multiple sponsorship opportunities. We are happy to discuss these with you or develop one specifically for your business. 
For more information, use the form at the bottom of this page or call Kris Dionne at 828.239.1049.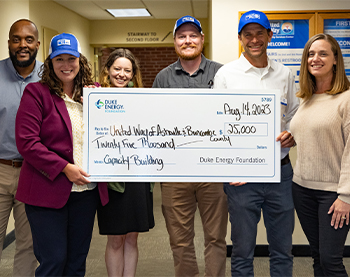 LIVE UNITED Annual Sponsorships
Platinum Level — $10,000
Gold Level — $5,000
Live United Annual sponsorships represent a premier commitment to support year-round community engagement, donor-related events, and our overall mission and vision. These sponsorships demonstrate your dedication to driving positive change in our community.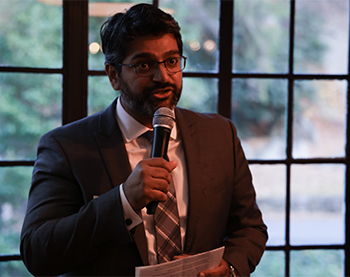 Tocqueville Premier Annual Sponsor
Sponsorship — $20,000
United Way of Asheville and Buncombe County's Tocqueville Society was created in 1990 to recognize individuals and couples who invest $10,000 or more each year.  The Tocqueville Society is made up of over 139 members who contributed a combined $1.2M to United Way of Asheville and Buncombe County during the most recent Campaign. 
 Affinity Groups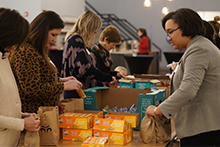 Highlands Circle
Annual Sponsorship — $2,000
Highlands Circle is a dynamic network of young professionals (40 and under) dedicated to giving, advocating, and volunteering to create lasting change in Asheville and Buncombe County. By sponsoring Highlands Circle, your business will engage with passionate young leaders while contributing to our community's advancement in education, income, and health.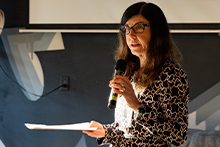 Women United
Annual Sponsorship — $2,000
Women United is a vibrant affinity group that celebrates influential women investing $1,000 or more annually. By becoming a sponsor, your business joins a community of impactful women, empowering each other to develop solutions for our community's most pressing issues, with a focus on strengthening families and students through community schools.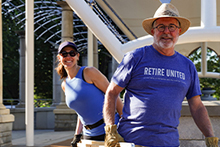 Retire United
Annual Sponsorship — $5,000
Retire United engages dedicated retirees (55+ years old) in volunteerism and philanthropy to strengthen our community. By sponsoring Retire United, your business helps educate seniors, create volunteer opportunities, and contribute to United Way's vision and mission while building a strong and socially engaged community that benefits students and families.
 
Events & Experiences

Presenting Sponsor - $5,000 (SOLD)
Pack-N-Sort Volunteer Lounge Sponsor - $1,000
Support the annual School Supply Drive to ensure students have the resources they need to succeed. These sponsorships help fund the drive's promotion, a large pack-and-sort event, and provide a meaningful volunteer experience by packing backpacks for local students.
Presenting Sponsor - $5,000 (SOLD)
Table and Award Sponsor - $1,200
Cocktail Lounge Sponsor - $1,000
Celebrate those who make a significant impact on our community at the Community Impact and Awards Dinner. Sponsorships offer visibility to local business leaders and United Way supporters, showcasing your commitment to community improvement.
Youth Performer Presenting Sponsor - $5,000
STEM Sponsor - $5,000
Non-Profit Partner Sponsor - $1,000
Support the United for Youth Block Party, a community event celebrating youth and families. Choose a sponsorship level to help make this event a success, providing free food, books, activities, and more for over 300 attendees.
Presenting Sponsor - $5,000
The United for Youth Spring Convening brings together hundreds of partners, educators, community leaders, and more to advance our education goals. Your sponsorship helps facilitate best practices sharing, action planning, and youth and parent engagement.
Presenting Sponsor - $3,000
Table/Swag Sponsor - $1,500
Support the Racial Wealth Gap Learning Experience, an interactive tool addressing racial equity, hunger, poverty, and wealth disparities. Sponsorship covers expenses including venue, materials, facilitators, and more, helping to promote understanding and advocacy for equity.
Sponsorship — $2,500 (SOLD)
The Holiday Book Drive provides new books to students in Buncombe County and Asheville City. Sponsorship enables volunteer engagement and book purchases, helping students graduate prepared for their future.
Operational

Direct Mail
Sponsorship — $3,000
United Way of Asheville and Buncombe County sends out four direct mail postcards each year to supporters throughout Buncombe County, reaching 3,000 donors each time for a total of 12,000 impressions annually. This sponsorship ensures that your business gains exposure to a broad and engaged audience.
Live United T-Shirts
Sponsorship — $3,000
United Way of Asheville and Buncombe County runs an annual Live United Fund Campaign, which includes a workplace campaign in nearly 300 businesses in Asheville and Buncombe County. As part of the campaign promotion, we order 1,200 cotton Live United T-shirts to distribute at events throughout Buncombe County. Sponsor this initiative to have your business associated with our campaign and promote a united community.