by Wendy Logan Cuellar, MA.Ed., LPC
School Counselor, Enka Middle School
Growing up, my family didn't have a lot of money, but we always had food on the table and a consistent, stable home to live in. Unfortunately, as a school counselor for Enka Middle School, I see far too many students in my school and across Buncombe County who are not as fortunate.
Straight-A Students with No Place to Sleep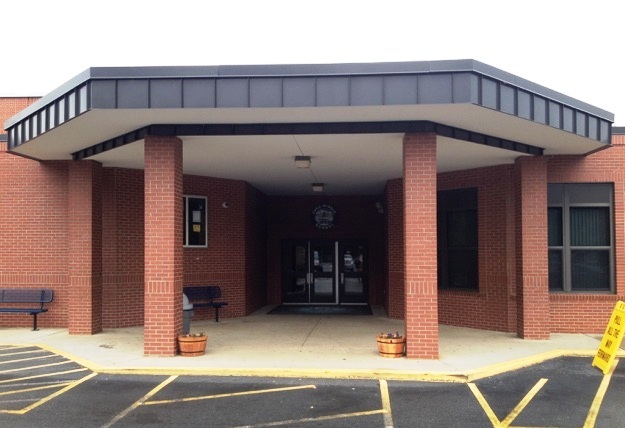 Recent reports indicate Buncombe County has over 750 homeless students and the numbers continue to rise. These kids come to school hungry, cold and uncertain about where they might sleep that night, and we ask them to learn on top of everything else they carry. I am amazed and humbled by the circumstances that many of my students face every day. I'd like to tell you about a few of these amazing students and how resources such as NC 2-1-1 are helping their families.
Ben
Ben and his two younger siblings start their day waking up in a tent. His parents use water they have collected from the rain overnight to let him wash up before he goes to school. He can't remember the last time he took a real bath. He comes to school smiling because he knows he will have two full meals before he goes home at the end of the day. The school counselor checks to make sure he has plenty of school supplies; whatever he needs is found in the donations from United Way's school supply drive. Ben's family utilizes our school's food pantry that has just been set up by our social worker in coordination with MANNA FoodBank.
Grace, Dawn and Aubry
Grace, Dawn and Aubry had to leave their home in Georgia suddenly due to family violence. They moved to Candler with a family member until they could find a better place to live. They enrolled at school with only the clothes on their backs. None of them even had shoes that fit or socks to wear. Eblen Charities provided clothing and shoe vouchers so that they could shop for some school clothes. The girls were excited about getting to choose. The school was able to give each girl a brand new backpack from United Way. Because someone carefully packed the backpacks from our school list, each one was filled with exactly what each child needed—even a calculator! The school social worker reached out to the girls' mother and arranged for each family member to get a "Bed in a Box," donated by Asbury Methodist Church who is a part of the Community Schools Resource Team. The box contains an inflatable mattress, clean sheets and a pillow so that they can all have a bed to sleep on.
Sharon
Sharon and her mom and dad chose to leave an unsafe living situation, resulting in having to stay in a small car for several weeks. Sharon's mother connected with Homeward Bound through NC 2-1-1 and the family is now living in a safe and affordable home in the Enka-Candler district. The student's mother also utilized NC 2-1-1 to help her learn about the area's services and resources. Sharon's family also received grocery money from a church that is part of the Community Schools Resource team, another United Way resource. When a field trip to a local art museum was offered, funds from the Buncombe County Homeless were available to her.
I could tell you ten more stories that would break your heart and keep you up at night. Students who have straight A's, but no place to sleep. Students who get citizenship awards, but no dinner on their table.  And while I am amazed and humbled by the circumstances of these students, I am grateful for a community that consistently reaches out to these families. Our students are lucky to have the support of so many agencies that care about taking care of others.
More to Be Done
Of course, there is still more to be done. The wait for adequate housing is still too long. The legal definition of what "homeless" is can be a roadblock to services. Truly healthy foods are often inaccessible to families living without transportation who can only bring home from the grocery store only what they can carry. Many families don't want to be identified as "homeless" because of the stigma, so many children go without valuable resources that could help them.
While many of these issues are systemic issues, the helping hand of one person at a time continues to be powerful for these families. Just last week, I spoke to a student who had running water at the home where his family is temporarily staying, but no washing machine. His father washing the clothes of four family members in one small sink. The social worker at my school "put a call out" to agencies and churches for someone who might be able to donate a washing machine. A member from one of our local churches responded that while she did not have a washing machine to donate, she does have a working washing machine and would be happy to pick up this family's laundry until a long term solution is found.
We should never doubt that the efforts of just one person can make the difference to one family. One family at a time, we can all help. Whether it is volunteering to bring snack bags to schools on Friday afternoons or donating new socks and underwear to a clothing closets, helping each other is the truest definition of community that I can think of.
Unfortunately, homelessness among public school students is at an all-time high. Nearly 1.26 million students were homeless during the 2012-2013 school year, according to U.S. News & World Report.
Great Things Happen When We Live United