Local Schools and Community Partners Deepen Restorative Practices Work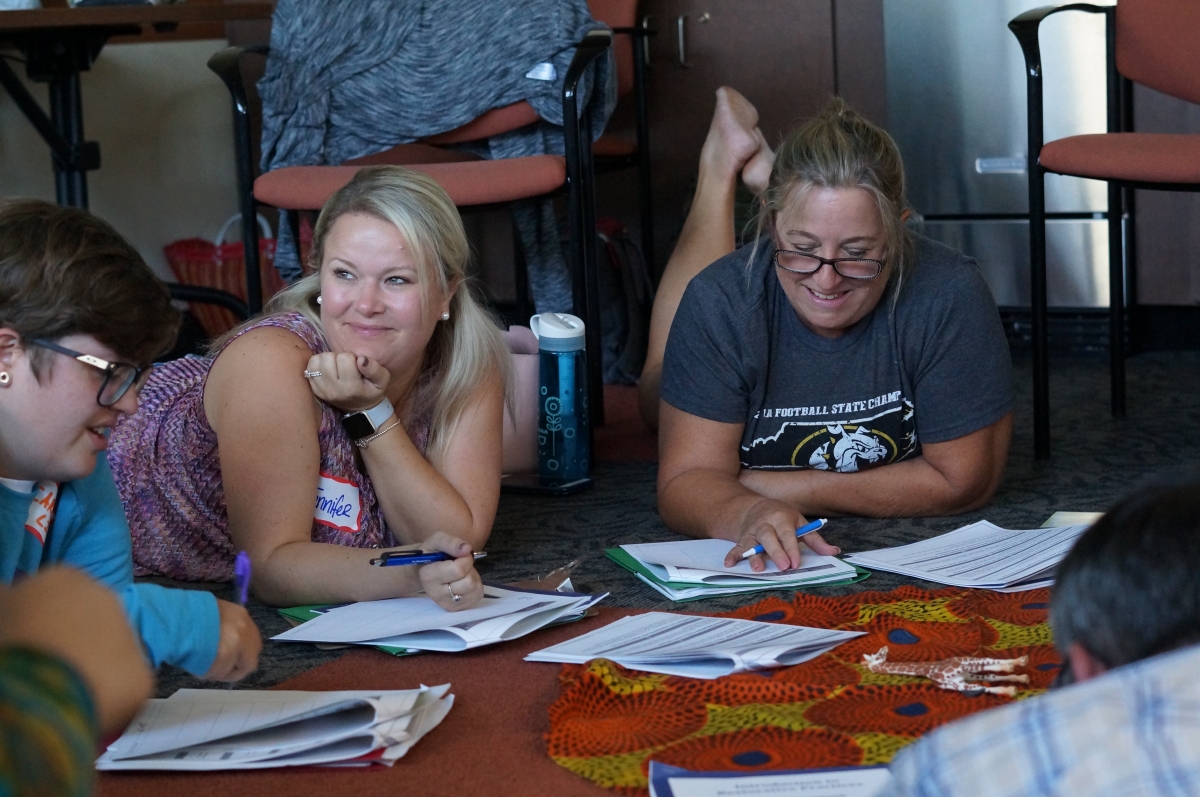 During the week of September 23-27, 2019, more than 65 participants gathered at United Way of Asheville and Buncombe County for Restorative Practices training with
Kerri Berkowitz, a national leader in school-based implementation of Restorative Practices.
Attendees included teachers and school staff from Asheville Middle, Enka Middle, Erwin Middle, Owen Middle, and Owen High; School Resource Officers; and community partner staff from Big Brothers Big Sisters, Asheville City Schools Foundation, Children First/Communities In Schools, YTL, and Buncombe Alternatives.
What are Restorative Practices?
Restorative Practices focus on strengthening relationships between individuals and social connections within communities. Restorative Practices also emphasize the importance of restoring relationships and community when harm has occurred. Training participants had the chance to participate in and learn how to lead community-building circles, which open the possibility for increased communication, collaboration and mutual understanding in the classroom.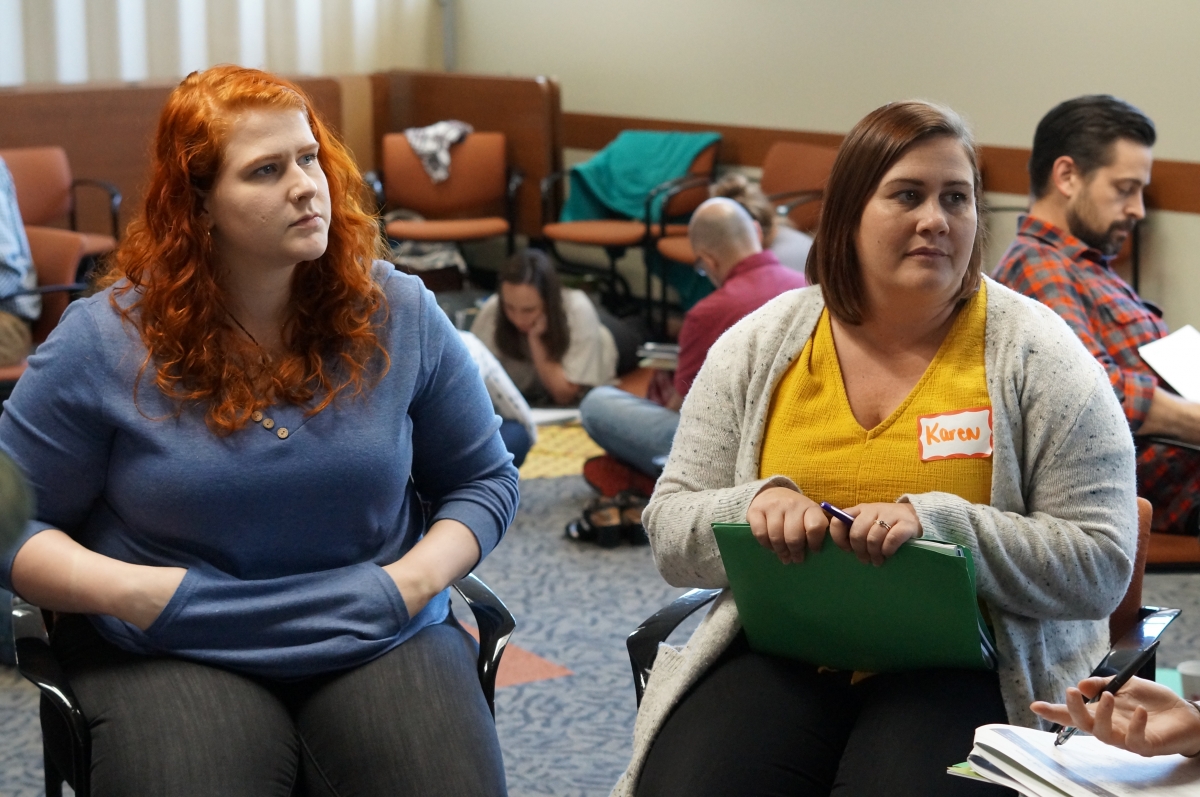 Asheville Middle and Owen Middle are now entering year two of restorative practices implementation. Last year, most of the initial work in those schools was to encourage teachers to put an added emphasis on relationship-building activities with students and to lead community-building circles among school staff members. 
This year, with more teachers trained, teachers are starting to use community-building circles in their classrooms. For example, all teachers at Asheville Middle now have a 30-minute Advisory Time to start every day with their students in circles. In addition to developing positive relationships and a strong classroom community, teachers also cover important topics such as academic goal-setting and life skills during the circles. 
Building Strong Communities
"We started training staff on circles after the restorative practices training here at United Way last year," shares Asheville Middle 8th Grade Counselor Karen Thompson. "This school year we decided to start every morning with a circle. The content is different every day, but the structure of the circle stays the same. Students respond to a circle prompt and then they go into a daily activity, focusing on mindfulness, academics, goals, character education using social justice standards, and community Friday, which is focused on connecting with one another and how we can improve our school community. What I've noticed so far and the feedback that I've gotten is that students and staff feel more connected to one another. Students have taken a lot of ownership over their community. Just physically getting into a circle every morning has improved the connection of all students and staff."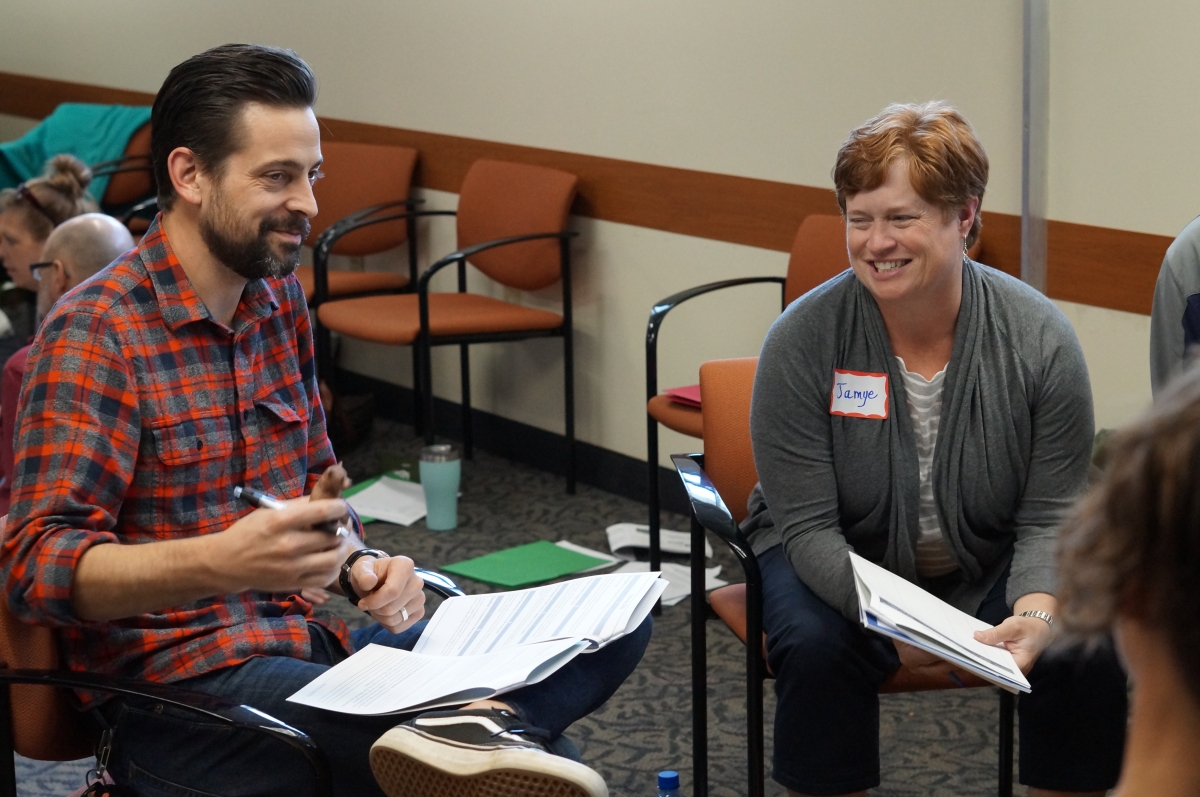 Throughout the school year, members from each of the school teams will have monthly coaching and consultation video calls with Kerri to problem-solve implementation in their school buildings and with their communities. A small cohort of local school and community partner staff were also trained this year as Restorative Practices trainers, which will lead to increased local capacity in our school and community partners.
"Last year, Owen Middle School was trained so we've been implementing this together and it's been really nice to make connections with people working outside of Asheville Middle and within the county," shares Thompson. "We don't always connect in separate districts, so it's really nice to have something where we can work together, share ideas about what's working and what's not and just connect in this way."
---
Get Involved...